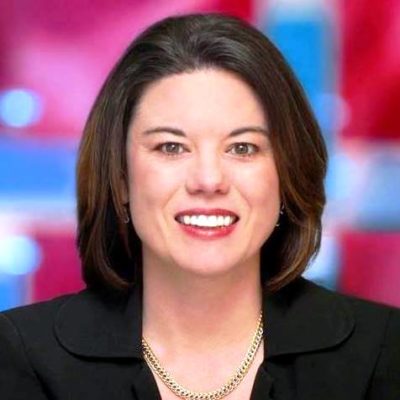 Angie Craig is running against Republican incumbent Jason Lewis. She has weak primary opposition. Craig lost her first attempt to win this seat in 2016 by less than 2%. Trump carried the district by only 1% in 2016. The DCCC has targeted the race and awarded Craig by placing her the coveted DCCC Red to Blue List. Lewis, a former nationally syndicated right-wing talk show host, has made incendiary statements. Congressman Lewis voted to repeal and replace the Affordable Care Act. Healthcare access will be a major issue in the race.
Background and Achievements
From a poor family, Craig worked her way through college and earned a B.A. degree from the University of Memphis. She initially worked as a journalist after college, but moved to become the chief executive at St. Jude Medical, a Fortune 500 Company for over ten years. Craig's advocacy and activism fights for reproductive rights, LGBT rights, affordable college education, and closing the wage gap.
Positions on Key Issues
Opposes efforts to restrict women's access to abortion and family planning
Supports LGBTQ equality
Advocates for debt-free college education
Supports protecting the environment
Supports Medicare and expanding health care access
Advocates for investment in Infrastructure
Supports gun reform to keep guns out of the hands of domestic abusers
Prospects & Opponents
The rematch is rated by pundits as a toss-up. The district was carried by Obama in 2012 and by Al Franken in 2014. Trump only carried the district by 1% in 2016. Although a Republican leaning district, after the 2010 re-districting the margin dropped slightly. The race between Craig and Lewis is rated a toss up. Craig is expected to win her primary.
Endorsements
American Federation of Government Employees
Victory Fund
Planned Parenthood Action Fund
League of Conservation Voters
Minnesota AFL-CIO
American Nurses Association PAC
National Women's Political Caucus
End Citizen's United
Follow Angie Craig